Press Releases : GASTON J. GLOCK style LP Introduces Genuine Donegal Wool Hunting Sweater
Posted by philipp
on 2013/3/13 3:57:26
(
2771 reads
)
SMYRNA, GA --(Ammoland.com)- GASTON J. GLOCK style LP, the purveyors of fine quality hunting and shooting sports apparel and accessories, is pleased to introduce a new hunting sweater made of genuine Donegal lamb's wool.

Genuine Irish Donegal tweed is only produced in Donegal County in Ireland. The wool is known for its durability and ruggedness, something hunters around the world can appreciate.

The hunting sweater is made with a high closing mock turtle neck and zipper. The quality of workmanship is visible in the knitted fitting at the cuff, collar and hem of the sweater. The Armaretta trim on the right should area, as well as the ornamental zippered left breast pocket, is practical, yet fashionable.

Made in Poland and available in olive green, this genuine Donegal Wool Hunting Sweater is available for purchase on the website for $209.00. It is available in sizes S – 3XL for men and XS – 3XL for women.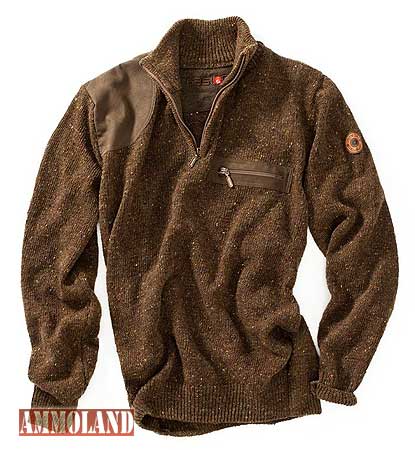 About GASTON J. GLOCK style LP:
GASTON J. GLOCK style LP, headquartered in Smyrna, Georgia, is an online hunting and shooting apparel and accessories store built on the premise of providing customers with exceptional products made from natural and organic materials while enhancing their outdoor experiences. Gaston products are made by European and American craftsmen applying traditional craftsmanship to a whole new generation of outdoor enthusiasts. www.gastonglockstyle.com

http://www.ammoland.com/2013/03/gasto ... ng-sweater/#axzz2NMwR4Qdk


The comments are owned by the author. We aren't responsible for their content.